Residential
Howard Street Huntington Road
4Bedroom Houses
3Bedroom Houses
Vacation House
Homer Street
Institutional
Weymouth MRI
Commercial
Weston Hotel
335 East 27

Development Concepts
Jeddah C C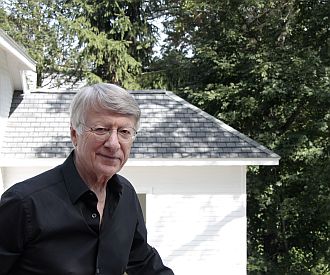 John Molloy, a graduate of Princeton University and Yale University School of Architecture, has spent many years as a senior officer and design principal in architecture firms. His experience encompasses a wide variety of building types including hospitals, office buildings, hotels, retail stores, universities, monasteries and a desert city.
For a decade and a half he has practiced as a consultant working with major owners, architectural firms and developers. His clients have included the LaFrak Organization in New York and North Shore LIJ Health system on Long Island.
He is a creative designer and an effective member of the development teams. He has the ability to conceptualize solutions that realize his clients' goals. His appreciation of integrated project delivery has led him to use Revit 3D software for coordination and communication. In design, he strives for simplicity and clarity of form, space and detail within the context of program, construct-ability and cost.