Residential
Howard Street Huntington Road
4 Bedroom Houses
3 Bedroom Houses
Vacation House
Homer Street

Institutional
Weymouth MRI

Commercial
Weston Hotel
335 East 27

Development Concepts
Jeddah C C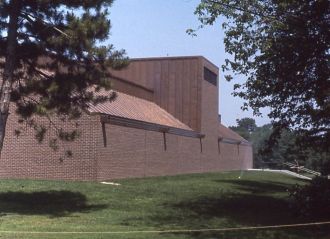 After graduating from Yale School of Architecture John joined the firm of Edward Larrabee Barnes and over the course of the next five years was involued in a variety of projects and project types including the Cowels House, Neiman Marcus Fort Worth, Princeton Office Building and the Christian Theological Seminary. Barnes simple and clear design approach was a significant influence on John's architectural development.
Moving to Boston John worked for The Architects Collaborative and then Sasaki Associates where he was involved the design and management of University projects. He was architect on the planning team for a new state college in Mawah New Jersey and designed its three initial building. He was also responsible for buildings at Brandise University, Providence college, Barrington College, SUNY Amherst and for a new hotel for the Corning Glass Company.